Choice Food Selections
Appies and Tapas, Mediterranean fire-grilled chicken and ribs, and more – check out the "About Us" section for some more information!
If you are ready to take a more careful look at our menu, it's below (you may have to scroll down to see it).
It's a pretty tiny version, but remember that if you click on the small version, a larger one pops up.
Click to enlarge menu pages
Lunch Menu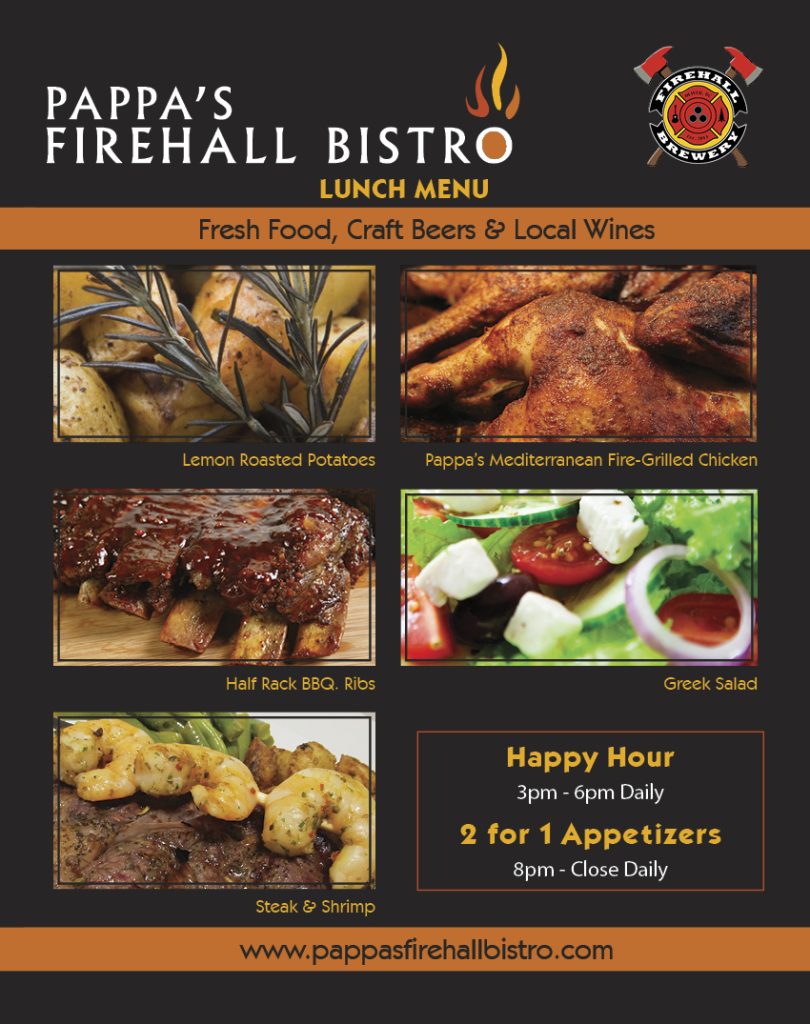 Dinner Menu