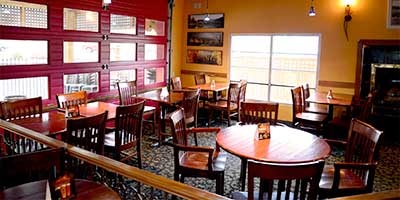 Warm, Friendly Atmosphere
Our bistro is perfect for a group get-together or a romantic evening. Low lights and lingering looks, or another round for the table – we can accommodate.  Want to reserve your favourite table? Give us a call or drop us a note by email. Come see us on Facebook and Twitter!
More About Us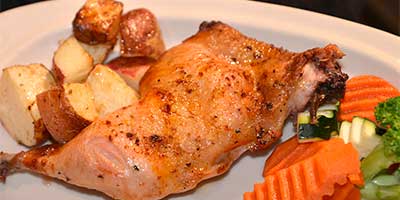 A Menu of Favourites
Our master chefs specialize in Mediterranean fire-grilled chicken and ribs. But it doesn't stop there. Steak and shrimp, lemon-roasted potatoes, calamari or falafel salad – there is a little something in our restaurant for everyone. You peek at our menu at the link below.
Food Menu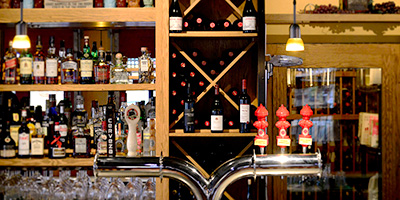 Cocktails, Beer & Wine
Are you in the mood for a cocktail? We offer the Firehall Smoked Stout Caesar, the Firehall Signature Sour, the Firehall Vintage Sangria, and more. You will also find draught beer (made in the brewery, downstairs) and local estate wines. Want to know more?
Drink Menu